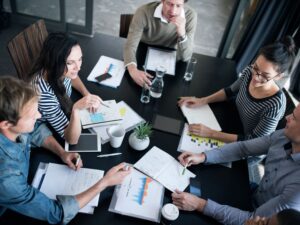 CCH residential staff provide personal basic services that – as needed – ranges from bathing to grooming and dressing to food preparation.
Staff members at each home also help the residents engage in social and community activities by transporting and escorting them to destinations such as theaters, parks, zoos shopping malls and other consumer selected events.
In addition, residential staff provides money management training, oversee fitness activities at YMCAs and supervise those who choose to prepare for physical competitions such as Special Olympics.
Residential staff members, who receive extensive training, also emergency assistance such as evacuation or shelter arrangements during severe storms and medical support aid such as first aid, CPR and the proper dispensing of prescriptions.
Medical and other health services at the homes are provided in accordance with individual plan of service (IPOS) and multidisciplinary team that includes a primary care physician, registered nurse (RN), Masters-level social worker (MSW), an occupational therapist (O.T.), a speech therapist, a dietician and a psychologist. Each member of the team provides essential services and produces a needs assessment for each resident, a report that enables CCH management and residential staff to provide client-specific service.
Other Services
Emergency Intercom System
Laundry and Housekeeping
Lawn Maintenance
Satellite and cable TV
Barrier-free Living